Your shopping cart is empty.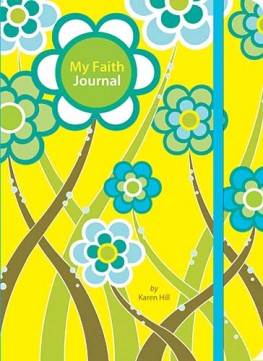 Details
Guiding girls toward a closer and more intimate relationship with God.
Girls love to journal. In My Faith Journal, Karen Hill brings "teen-tested" questions to help girls grow in their faith. Guided questions on relevant topics help girls meet the intersection of faith and daily life, therefore solidifying a Christian worldview.
The cool design is appealing to pre-teen girls with a flex-cover and elastic band closure. Along with guided journaling pages, there are extra blank pages for die-hard journalists!
More Information
Length
144 Pages
Who it's for

Boy 5-7
Boy 7-10
Girl 5-7
Girl 7-10

Publication Date
January 4, 2011
Company
ISBN-10
1400317061
ISBN-13
9781400317066
Height
7.3"
Width
5.3"