Your shopping cart is empty.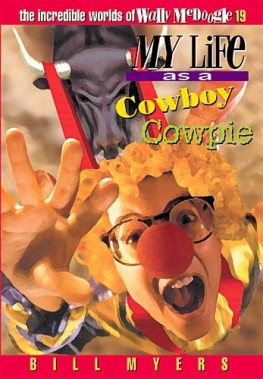 Details
Once again our part-time hereo and full-time walking disaster area finds himself smack dab in another misadventure. This time it's full of dude-ranch disasters, bungling bronco busters, and the world's biggest cow-and, well, let's just say it's not a pretty picture (or a pleasant smelling one). Through all this, Wally learns the importance of following God's command to always forgive one another.
More Information
Length
128 Pages
Who it's for

Boy 7-10
Girl 7-10
Tween Boy 10-12
Tween Girl 10-12

Series
The Incredible Worlds of Wally McDoogle
Publication Date
May 8, 2001
Company
ISBN-10
084995990X
ISBN-13
9780849959905
Height
7.3"
Width
5.2"