Your shopping cart is empty.
Hurry!! Friday, December 13 is the last day to order to ensure delivery by 12/24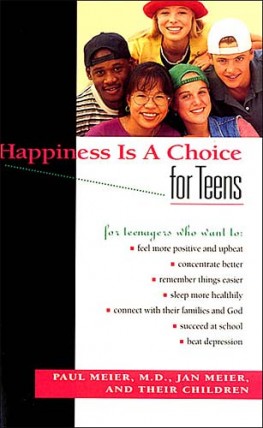 Details
When you think you've been given nothing but raw deals in your life, remember that you can choose to be happy. That's not just a pat theory but a truth that you really can discover and use for your life. Dr. Paul and Jan Meier work with thousands of teens struggling with the same dilemmas ... feelings of stress, worried that there's no future, tempted to check out on reality. They will show you how to deal with issues such as: anger, grief, goal-setting, the opposite sex, siblings, self-image ... to name a few.
More Information
Length
336 Pages
Publication Date
December 17, 1996
Company
ISBN-10
0785275746
ISBN-13
9780785275749
Height
8.5"
Width
5.5"