Your shopping cart is empty.
Hurry!! Friday, December 13 is the last day to order to ensure delivery by 12/24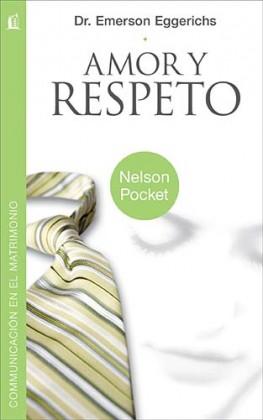 Details
Descubra el más grande secreto para un matrimonio exitoso.
¿Qué quiere usted para su matrimonio? ¿Quiere tener paz? ¿Quiere sentir intimidad? ¿Quiere sentirse valorado? Entonces, pruebe un poco de Amor y respeto.

Basado en Efesios 5:33 y vasta investigación  bíblica y psicológica, el doctor Emerson Eggerichs revela por qué las parejas reaccionan negativamente el uno con el otro, y cómo pueden tratar con este conflicto rápida, fácil y bíblicamente.

More Information
Length
304 Pages
Publication Date
May 31, 2011
Company
ISBN-10
1602555966
ISBN-13
9781602555969
Height
8"
Width
5"