Your shopping cart is empty.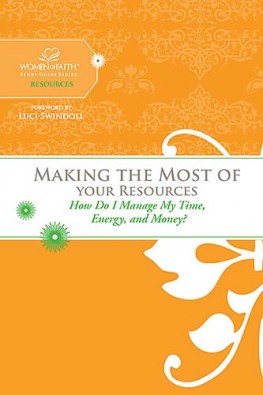 Details
Grow in intimacy with God through in-depth Bible study.
Women of Faith, renowned for their unique combination of personality and truth, offer fresh new messages in four new topical study guides in the popular Women of Faith Study Guide Series.
Each study guide, teeming with insights and quotes from the conference speakers provides twelve weeks of Bible study and a leader's guide for small groups.
Making the Most of Your Resources: How Do I Manage My Time, Energy, and Money? uses Scripture to address issues such as:
How to weigh your resources
How to leverage the finite hours in the day to your advantage
Finding energy and rest in the Lord
Learning to trust God to provide (financially)
Knowing that we can't do it all ourselves, we need to lean on the Lord
More Information
Length
128 Pages
Who it's for
Series
Women of Faith Study Guide Series
Publication Date
February 10, 2009
Company
ISBN-10
1418534153
ISBN-13
9781418534158
Height
9"
Width
6.4"