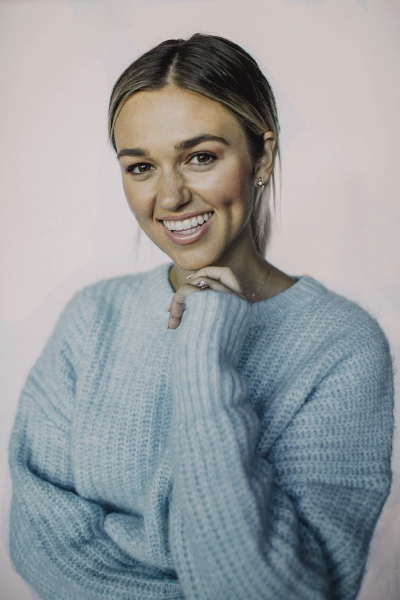 Sadie Robertson
Positive. Happy. Enthusiastic. Bold. Real. Full of life.
These are just some of the words that describe television and media personality Sadie Robertson. Known for her commitment to Christ and love for people, Sadie is on a mission to reach her generation with a message of confidence in God, loving Jesus, caring for others, and making the most of the life they've been given.
In 2016, Sadie launched her Live Original Tour, a series of evenings characterized by fun, friendship, freedom, encouragement, and passionate worship, as well as a powerful message of hope from Sadie. In 2017, the tour traveled to 16 cities, with 14 sold-out dates, and reached an estimated 20,000 people.
Sadie's entrepreneurial spirit and flair for fashion has led her to develop a line of prom dresses with designer Sherri Hill and new clothing for her Live Original brand.
Sadie is committed to making the world a better place and lives this commitment in various ways, including partnerships with World Vision, the World Food Program, and Help One Now and her relationship with Roma Boots, whose mission is to "Give poverty the boot!" Amid her busy life, she makes philanthropy a priority and takes time to personally minister to children and orphans around the world. She has been privileged to work in various nations, including the Dominican Republic, Somalia, Peru, Haiti, Uganda, Guatemala, and more to help inspire and create long-lasting, sustainable change.
Sadie also hosts the popular podcast WHOA That's Good, which reached more than a million unique downloads after only 15 episodes. Her blog on LiveOriginal.com features encouraging, transparent, vulnerable messages from Sadie and her closest friends and is designed to inspire people to seek God wholeheartedly; live in love, joy, and peace; and make a difference in the world. To date, the blog has reached more than 2 million people in 195 countries.
Sadie is the New York Times bestselling author of Live Original. Her newest book, Live Fearless, released in February 2018.
Featured titles by Sadie Robertson